Connected.ART was established by an international group of tech and art enthusiasts in 2019.
The background was the emerging XR technologies combined with the identified need of a true artist friendly environment for production, distribution, promotion and enjoyment of digital creative content, including novel business models and innovative ways of monetizing on it for artists and art investors.
Connected.ART wants to:
Make new and relevant technologies available to Artists, Art Consumers, Art Investors and Art Galleries.
Ensure real and substantial value in contemporary digital art with transparent trades and transactions.
Contribute to the creation of high-quality digital art.
Although we have clear ideas about conceptual and technological innovations, our vision is simply to be a facilitator of curiosity, creativity and joy.
If you are an Artists, Art Consumers or Art Investors - or simply love art and technology - become a member and join us on our journey.
Made on Earth – Made with love!
The core team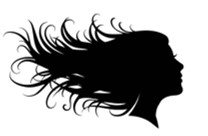 Dr. Monika Sekelja
Our advanced algorithm expert.
Ms. Liliana Dias
Our Country Manager Sweden & Content Marketer.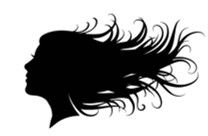 Dr. Liviu Coconu
Our expert in XR technologies and computer graphics.
Mr. Otto Zelch
Our CTO and software development leader. MOB.


Mr. Jonas Haavik
Our CEO and creative leader. COB.

What is art?
Art is the expression or application of human creative skill and imagination. Art mirrors and affect our thoughts, emotions, intuitions and desires. Art is a product or activity created or done by people with a communicative and/or aesthetic purpose, and usually it expresses and idea, emotion, or more generally, a world view.
We look at art to reveal and measure how advanced an ancient culture is when such is discovered. Art is a component of culture, reflecting economic and social substrates in its design. It transmits ideas and values inherent in every culture across space and time.
As a mirror art can teach us about the artist, the society of which the artist lived, and thus we can learn about ourselves through art. As individuals we can learn what we fear, despite and care for. Art provokes and makes us euphoric. Art is life. Art is love!